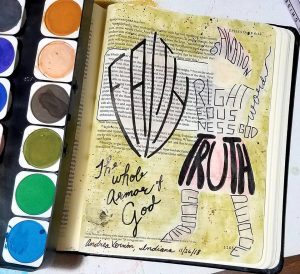 Join us for a day of creativity and inspiration! We will be looking at the scriptures and creating art in journaling bibles and/or art journals. This is a FREE workshop and we have most all of the supplies that you will need: watercolors, acrylics, colored pencils, markers, distressed oxide inks, crayons, gelatos, stickers, gelli plates, stencils, labels, pens, napkins for decoupage, etc…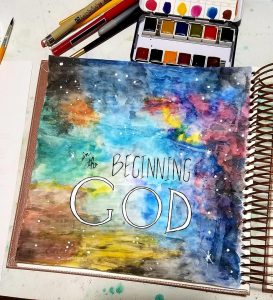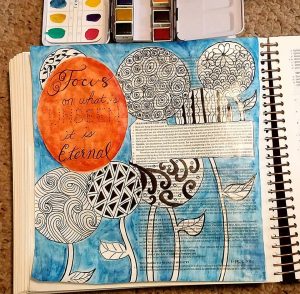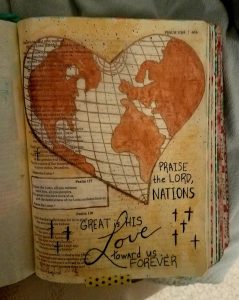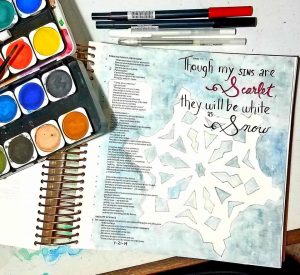 You DO NOT have to know how to draw or be a pro!  This is for people who want to create with all sorts of mediums!
Here is what you need to bring:
*your own journaling bible and/or art journal and any of your personal art supplies that you would like to use
*a sack lunch
*a snack to share
We will be focusing on scriptures of thanksgiving and gratitude!
What to expect:
*a short devotional to start the day
*plenty of free time to play and create
*A PPA project for someone (Personal Prayer Art)
*one or two technique demos
Here is a link for scriptures focused on gratitude and thanksgiving to get you started!  https://www.biblegateway.com/blog/2016/11/23-bible-verses-about-thanksgiving-and-gratitude/
If you have any questions, call the church at 574-735-0345 or email Andrea at andreaoffice@comcast.net. Please let us know if you plan to attend no later than Thursday, Nov., 14th.