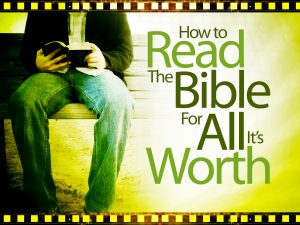 "It doesn't matter how many times you've been through the Bible, it matters how many times the Bible has been through you." Author Howard Hendricks.
Reading the Bible can and should be much more than an informational experience, it should be a transformational encounter!
If you are looking to get more out of reading your Bible, join us for this one evening course, "Reading your Bible For All It's Worth" on Wednesday February 24th from 6:00pm – 8:15pm
Register for the class at church on Sunday morning, by email at andreaoffice@comcast.net, or by phone 574-735-0345. Bring your Bible, a notebook, and pen.