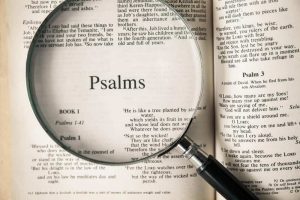 Take part in our September Bible Reading Challenge!
We are going to be reading through the entire book of Psalms during the month of September. You can read through the Psalms in a month reading five of them a day. It takes between 10-15 minutes a day. A reading guide is available to help you read through the month. This reading guide for the Psalms arranges them into summaries. It is time well spent in re-ordering your outlook and priorities to God's perspective.
The people who wrote the psalms experienced the full range of human adversity and emotions. There is a Psalm that speaks to any need that you may have, as surely as if God wrote it just to you, wherever you are. No matter your circumstance, the Psalms contain a corresponding word that will help you share your heart with the Lord. As we read the Psalms God will meet us with everything we need as He reveals Himself to you as El Shaddai, the All-Sufficient One who is enough.